This December it will be 7 years working with MSA and my students are graduating…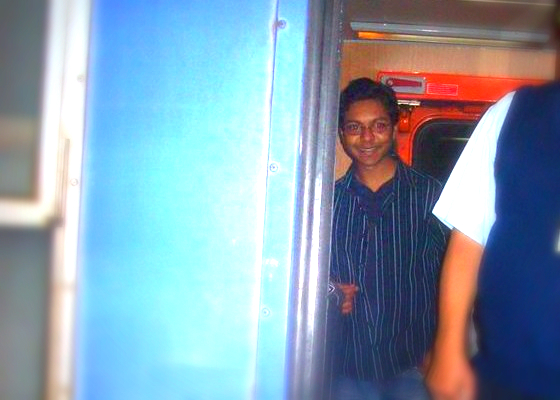 It was October, 6 years ago when I met Kapil, an international medical student who came to Romania to study Medicine. He was young and enthusiastic, accompanied by his dad. We met at the airport where I personally picked them up. I will always remember them; a proud father, proud of his son and a dreaming youngster ready to spend 6 of his most amazing years 8000 km away from his home.
We settled him down, found him a room mate and a flat close to the university and he was ready to study within a few days. His father left relaxed because he knew that Kapil was in good hands.
The truth is that besides the fact that he was a very nice client, while he was studying in Romania, I got the chance to visit his lovely family while I was in Durban, South Africa for company training. I will always thank them for being so nice to me.
The 6 years were over and Kapil successfully graduated Medicine and tonight I had the pleasure to say goodbye…it's not easy to say goodbye, but that's how things should be, his target was accomplished and now he is flying to a medical career back to his home country… I will always remember you, Kapil, you and the rest of our clients have a special place in our heart. Maybe sometimes it looks like a business only, but I guarantee you that it's more then that.
My grandma told me that my job is so beautiful, I am actually helping people to become students and they become doctors after that and they will help, treat and save people. Isn't that beautiful? I think that this job is an amazing gift…
Dear Kapil, this blog post is for you! Congratulations, DOCTOR!!! You did it! I am sure that sometimes it seemed so difficult, but today you can be proud because you accomplished your dream.
Kapil's comments 6 years ago

MSA has open doors to something really fruitful to us as Med Students. Before leaving Durban, i was scared, because it was my first time leaving home. I thought,oh boy, what am I doing. I wanted to study Medicine since childhood. The medical university is really kewl. The degree that we obtain from studying here is THE BEST! We can work virtually anywhere in the world once we're qualified! The life in this small city is peaceful and has a great atmosphere to it. Just everything that a Med Student needs. I taught id miss home a lot, but with msn and skype, its like im not far from home!

Thanks to MSA, everything was as they said it would be. Cristina, the MSA representative in Romania spent every moment with me to make sure I was happy and content with the apartment and general stuff. She took me shopping as well. So MSA was a life saver. NO student would regret being here. Now all thats left, is pursuing my dream 😉