With every new year, the diversity of MSA clients increases. This year medical students from Ghana, Somalia, UK, Canada, United States, Nigeria, Pakistan, Japan, Korea, South Africa, Botswana, Malaysia, Mauritius, Saudi Arabia, Dubai, Iran, Cameroon, Holland, Ireland and China formed part of the client group to begin medical studies in Romania.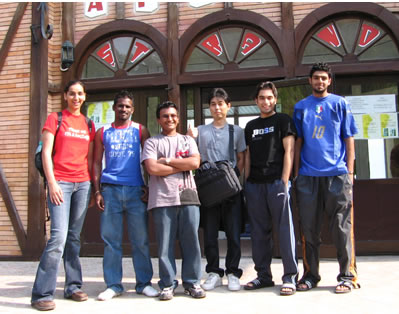 This year students arrived in Romania in large groups. The onsite MSA staff had to recruit and train local student organisation members to assist clients with the registration and visa application procedures.
For first timers in Romania, who don't speak the Romanian language, the visa extension and registration process is somewhat challenging. One can get lost in the bureaucratic processes, going from one office to the next. MSA has developed a logistical plan whereby the visa extension and registration procedure is streamlined thereby reducing time and effort for completion.
It was observed that the level of English spoken by some of the students was not adequate and MSA arranged private English tuition classes for clients. Most of the Japanese students had to attend these classes.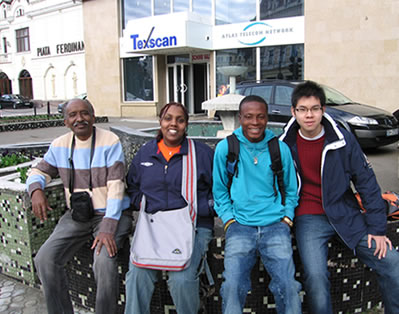 Santhan visited Romania for the 2006 intake to oversee the logistics and was introduced to Cristina Todoran who has been hired as a part time member of the MSA team.
[Editors note: Cristina is now a full time member of the team – updated 2007-04-15]
Related Articles: