Overcome the impossible requirements of stiff-lipped medical schools back home!
Accross the world 1000's of students who are passionate about becoming doctors have to go abroad to study medicine. Here's some reasons why:
Not enough places available in medical universities in their home country where the competition is intense
Entrance requirements are WAY too high to enter university in the home countries
Low quality education and university disruptions due to political unrest
Lack of infrastructure in home countries to facilitate a recognised medical school
Extremely high fees of International faculties that often exceeds students budgets
Our favourite, adventure! Yup, some of our clients go abroad to study because they love adventure.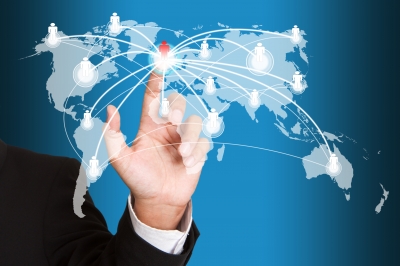 Globalisation, the internet and the affordability of air travel makes going abroad to study medicine so much easier. When I went abroad to study medicine in 1996, good connectivity to the internet was an issue. We wrote letters on paper and sent them via snail mail! Email was the new kid on the block. We were treated like royalty on international flights, and the flight attendants never complained that we drank all their beer.
Benefits of studying medicine at an international campus
Exposure, exposure, exposure! As a future doctor, comunication, observation and interaction will be the tools that help you become the best doctor. When studying at an international faculty you are exposed to different cultures, languages and people. This exposure gives you the confidence to interact with your patients regardless of their background.
Part of being an effective doctor is about connecting with your patient. Being able to really listen and understand all the factors that may have contributed to their condition. Without being able to listen and create rapport with your patient, the patient will be less willing to speak. When you study abroad, you automatically learn how to adapt and overcome any social barriers.
Other benefits of studying medicine abroad are:
Affordability. Many of the medical universities we work with are more affordable than US and British medical univesities.
Better chance of getting accepted. Entrance requirements at the international medical universities we work with are less restrictive in comparison to universities back home.
International recognition
Interactive, hands-on  and well paced courses
good infrastructure and relationships with local hospitals for clinical and practical part of studies
safe, multi-cultural study environment with students from around the world
independance and freedom to travel during long summer holidays
english language tution, lectures and study material
Eastern Europe has become a popular destination for students from around the world who want to study medicine, with Romania being on the top of our list. Ukraine, Russia, Hungary, Slovakia, Czech Republic and Bulgaria are also popular. In Asia, China and The Phillipines are drawing the attention of international medical students.
Are you interested in studying medicine abroad? Click to have a look at some of the Romanian medical schools we work with.